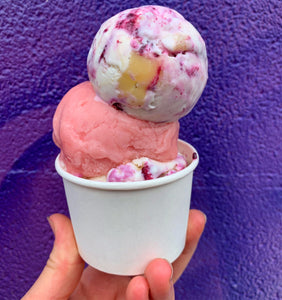 Lucy Boone Ice Cream
Our brick and mortar is now open at 3918 Baronne! We are open everyday 12-9:30pm.
Follow us on instagram and Facebook for our latest specials!
Current flavors:
-Salted Butter Caramel
-Chocolate Brownie
-Cold Brew
-Chocolate
-Vegan Oatmeal Cream Pie
- Blueberry Crisp
-Nutty Buddy
-Swiss Cake Roll
-Vanilla
-Seasonal sorbet(Vegan)
-Cookies & Cream
-Key Lime Pie
-Honey
*flavors may change, give us a call check availability 504-766-0571
A little about us
Lucy Boone Ice Cream is a small batch ice cream business located at 3918 Baronne street in New Orleans. Everything we make is from scratch in house, using as many local ingredients as possible.
Lucy Boone Ice Cream has been an idea we've been working on in several different ways over the last 5 years. We've done pint pop ups, a couple of scoop pop up shops, and now most recently(FEB 2023) our brick and mortar! Abby has been a pastry chef for over 10 years and has always had a special love for making ice cream. Aaron is a New Orleans native who just loves to eat ice cream. We are a husband and wife team producing and distributing all of our ice cream with our daughter Lucy.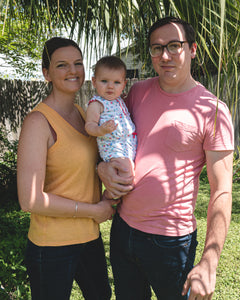 Contact Us
Give us a ring at our store
504-766-0571
Looking to order an ice cream cake or pie? Email Abby to place an order abby@lucybooneicecream.com
General questions or inquiries email us at info@lucybooneicecream.com